Our solar project progressed quickly after the first blog post. In what seemed like a blink of an eye the installation team mounted the solar panels and electrical technicians finalized the wiring. The image below shows the completed project with 16 mounted solar arrays.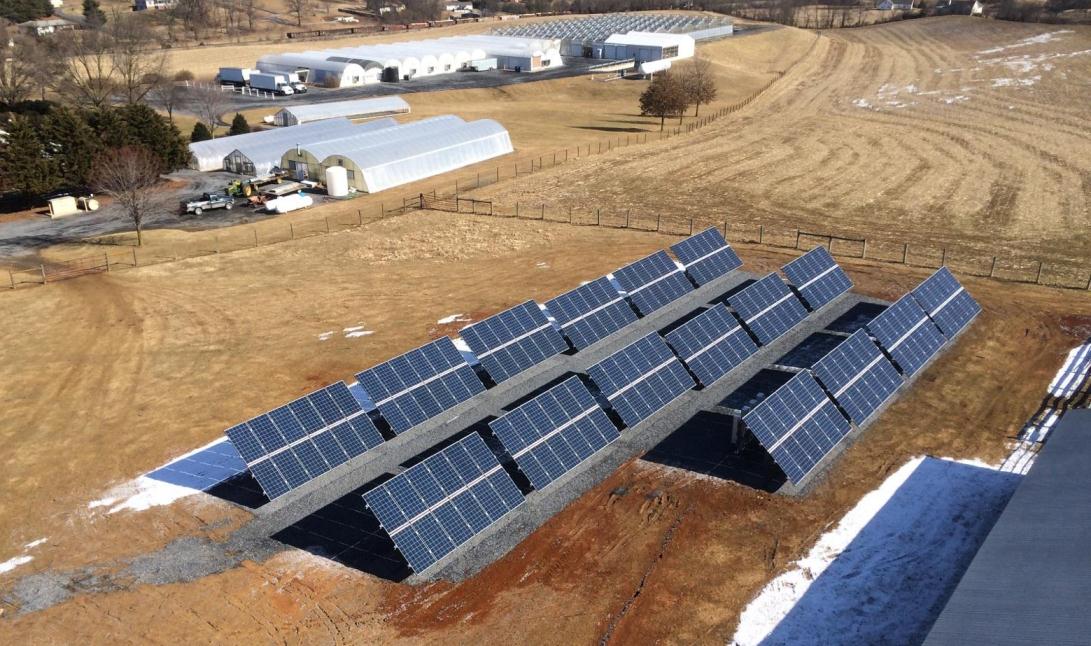 Our solar arrays feature seasonally adjustable tilt racking to capture more of the suns energy throughout the whole year. We will be adjusting the tilt every season, four times a year. For more information on this process, visit www.solarpaneltilt.com. In the image below, you will notice the tilt adjustment already made after installation was complete.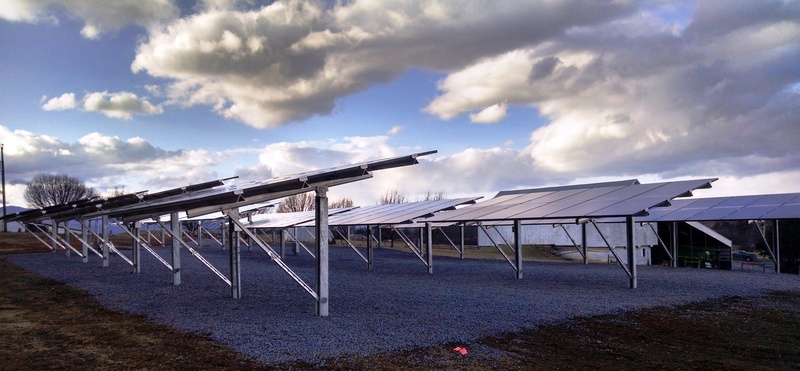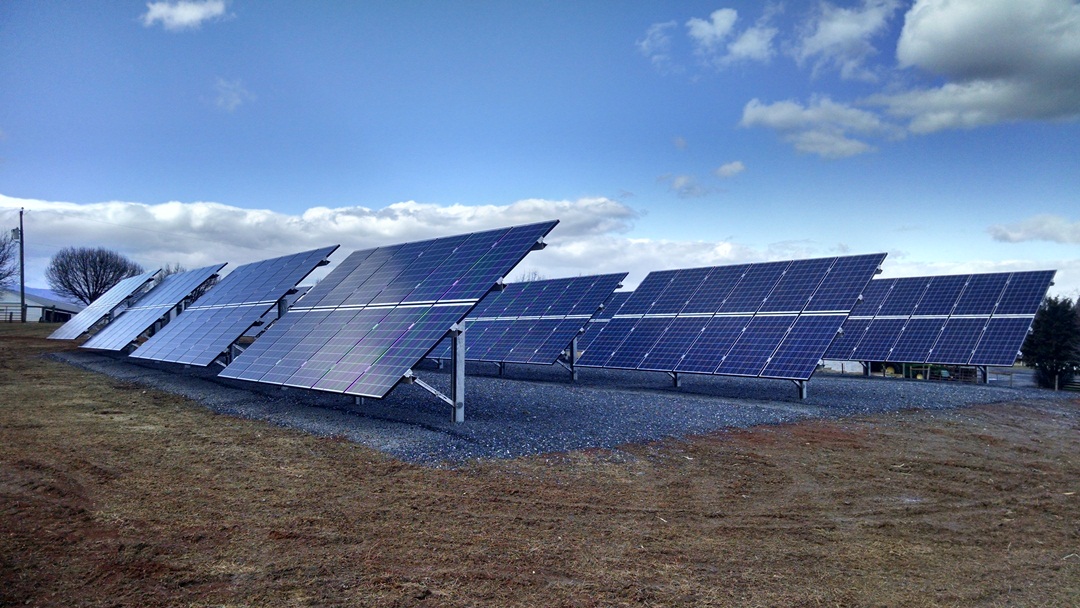 Installation: Integrated Power Sources of VA

At Cros-B-Crest Farm we strive to be energy efficient in all farming enterprises including the greenhouses, poultry, and grain operations.  Organizations and individuals alike make resolutions to improve upon their fitness in the new year and a popular resolution over the past few years (and bound to continue gaining popularity) is going green.  We spent 2014 investigating opportunities to invest in renewable energy sources that would benefit our business and the environment.
In this new year, we are excited to announce the results of our efforts with the construction of our 50kw Solar Array Project!
As we mentioned, this project has been in the works for over a year and ground has finally been broken with construction now underway!  We began this process by researching the benefits, costs, and ROI, as well as talking with fellow farmers who have recently installed solar panels of their own. Our next step was deciding what our desired project size would be followed by selecting a knowledgeable, experienced contractor to install the system. Integrated Power Sources of VA, Inc., from Richmond, was chosen and assisted us with our grant application. USDA Rural Development offers several energy programs which have funds available to assist in the development of various renewable energy projects. The program that fit our solar project is REAP, Rural Energy of America Program.
"The Rural Energy for America Program provides assistance to agricultural producers and rural small businesses to complete a variety of projects, including renewable energy systems, energy efficiency improvements, renewable energy development assistance and energy audits. Read more here."
Once our grant application was submitted and deemed complete, we were able to begin work on-site.  While we wait to find out if we are selected as grant recipients by the USDA (to be announced this spring), it has been an exciting first few weeks of January as we have watched our solar project take shape. Below are a few photos of the progress made thus far and we will continue to post images and news as the solar arrays are installed.
As you will see in the photos, the solar arrays are being constructed on the hill nearest our silo and will help to offset the energy usage of our poultry and grain facilities. We are excited for the completion of this project and to see our "going green" initiative take life!