We are proud and excited to share that Cros-B-Crest Farm was featured in the January issue of GrowerTalks Magazine!
In May of 2018, Jennifer Zurko - Managing Editor of GrowerTalks Magazine, was visiting Virginia growers and asked to stop by Cros-B-Crest Farm to learn about our operation! We were happy to have her visit and enjoyed showing her around the farm and sharing with her the history of Cros-B-Crest Farm. As we walked the greenhouse, Harry shared the history of Cros-B-Crest Farm, where our name originiated, how the farm was operated before growing annuals and where we are headed as we look toward the future.
Jennifer's article was published in the January 2019 issue of GrowerTalks Magazine and we were thrilled to see our story in print and thank her for writing such a nice piece. Click the link below to read the article and learn all about Cros-B-Crest Farm! Enjoy!
https://www.growertalks.com/Article/?articleid=23956
Our friends at The Great Big Greenhouse listed their top Summer Watering Tips and they are too good not to share!  Enjoy your summer container and flower gardens!!
SUMMER WATERING
The most critical watering is the one immediately after planting, and then two days later. When planting be certain to apply two to three inches of mulch to help retain moisture.
Water early in the day so that evaporation is minimized. Try to avoid watering in the evening to prevent black spot, powdery mildew, and other fungal diseases, but it's better to water in the evening than not at all.
If you are planting during the summer you should water every other day for the first couple weeks, then you should be able to back off to twice a week until temperatures cool off and soaking rains return.

Thunderstorms often drop a lot of rain in a short period, and most runs off and does not seep into the ground. Do not depend on brief heavy showers to water your plants.
Hydrangeas and newly planted perennials will often wilt in the heat of the day if the ground is not sufficiently moist. If not watered that day permanent damage could result.
Mature trees and shrubs, and most plants installed prior to this spring should be able to survive without much supplemental watering. Newly installed plants, trees, shrubs, or perennials will need additional water through the summer.
Watering twice a week, but deeply, so that water seeps into the ground, is more beneficial than more frequent, shallow watering. For lawns, it is recommended to provide an inch of water each week. The simplest way to measure is to set out a coffee can, or similar container to capture water from the sprinkler. If you don't water your lawn during the summer it is likely that it will go dormant and turn brown, but it should green up with more regular rains and cooler temperatures in September. Plants are less forgiving. If showing signs of stress they could be within a day or two of dying, and must be watered immediately.
Watering is most efficient with soaker hoses or drip irrigation. Watering plant to plant with a hose is efficient, but the tendency is to move too quickly and under water. Newly planted trees are best watered with a hose, and just a trickle of water for half an hour to an hour so that water soaks in and doesn't run off. As an alternative use a GatorBag, or a similar watering container that slowly releases water over many hours.
Lawns, and large landscape bed areas can be watered with a sprinkler, but try not to water in the afternoon when more water is lost to evaporation. Impact sprinklers that break droplets into a fine mist will lose more water to evaporation than those with larger droplets.
June is upon us which brings with it the first official day of summer (even though the weather has been summer-like for awhile now)!  A few years ago we implemented a "Summer Program" into our seasonal plant offering to better serve our customer's needs. Our Summer Program consists of 6" potted annuals of our most popular spring annual varieties.  See pictures below of some of this year's crop.  We have steadily grown our plant selection over the years and we want to continue to provide a fresh supply of annuals to our customers through June and July.  Naturally, this desire leads us to ask, which 6" summer annuals would our customers like to be able to purchase for their retail summer supply or landscaping needs. We want your input! 
Please take a moment and email crosbcrestfarm@gmail.com with the following:
Company Name:
Retail/Landscape:
Summer Annual Plant Requests:
Click here to see our current Summer Program offering.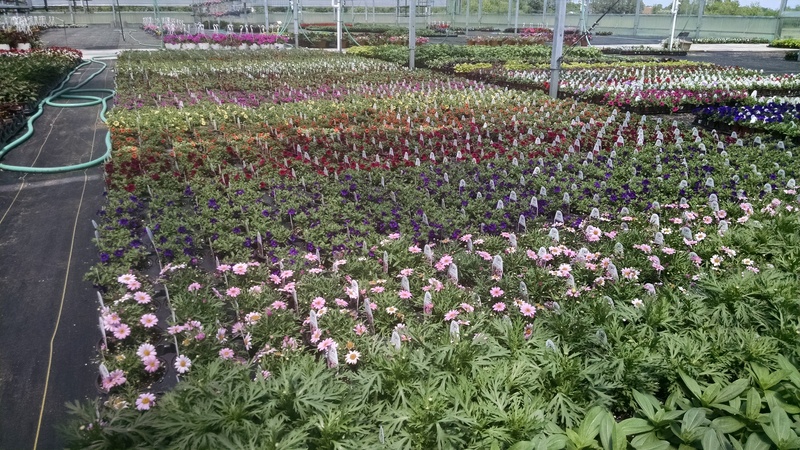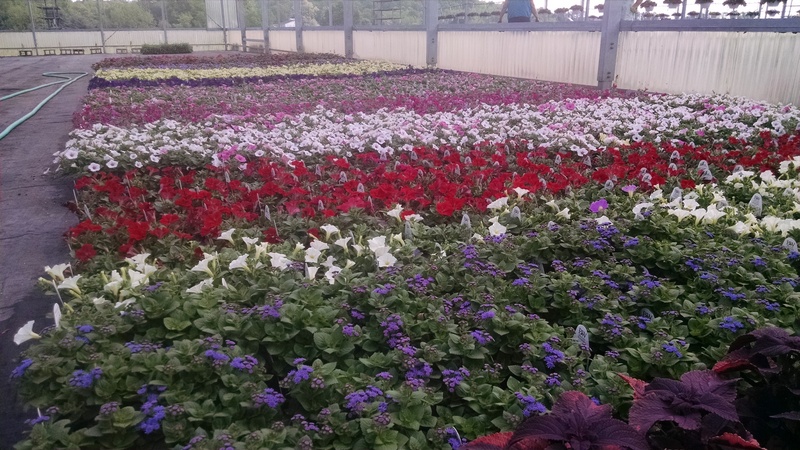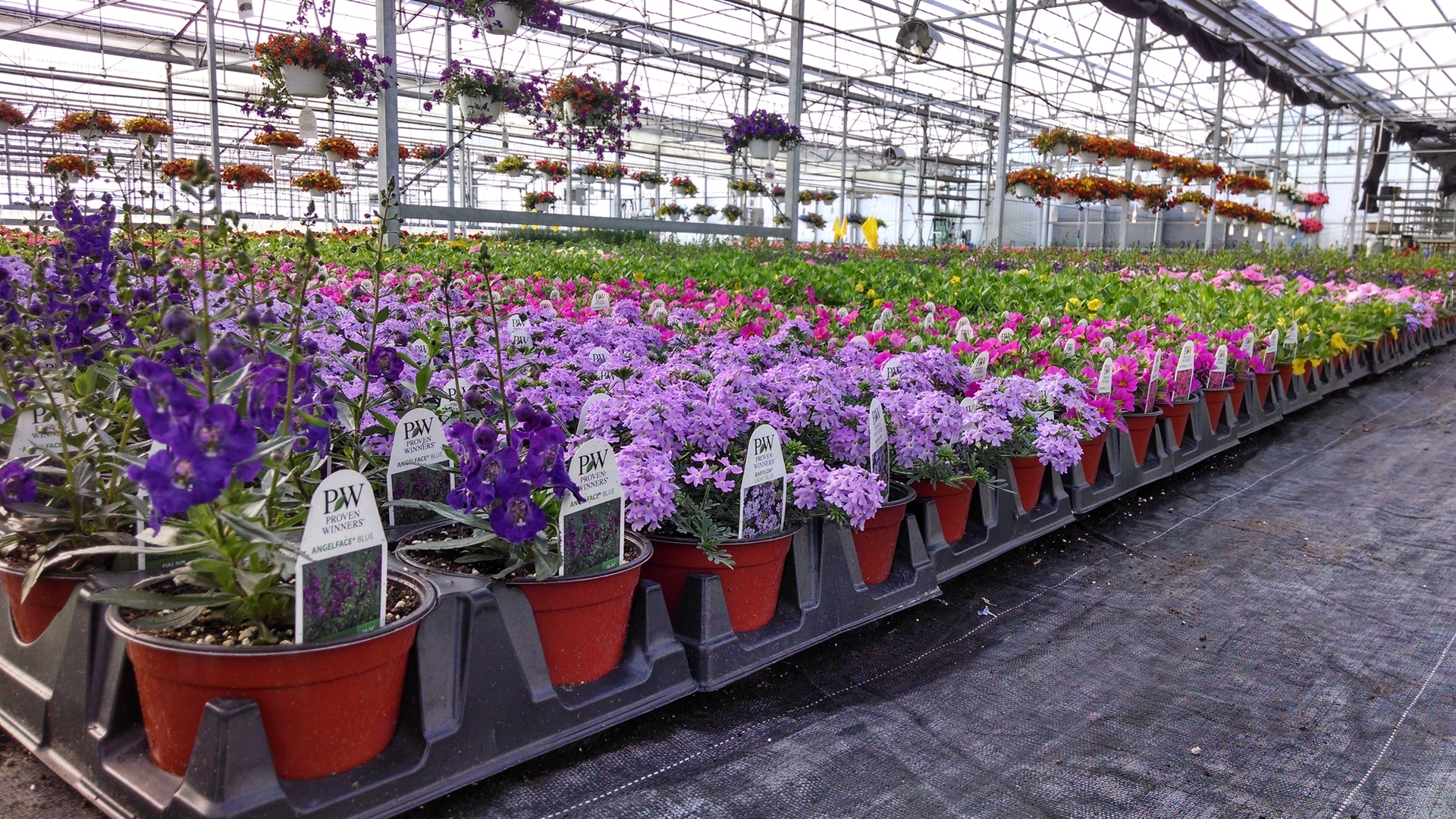 Did you know... nearly 2 billion dollars are spent on flowers for Mother's Day gifts!
According to ftd.com, their data shows that over three quarters of moms want flowers for Mother's Day. "It's all about expressing a simple, beautiful thank you – and flowers remain the most popular way. Following shortly behind are plants, with jewelry and candy taking up the final spots."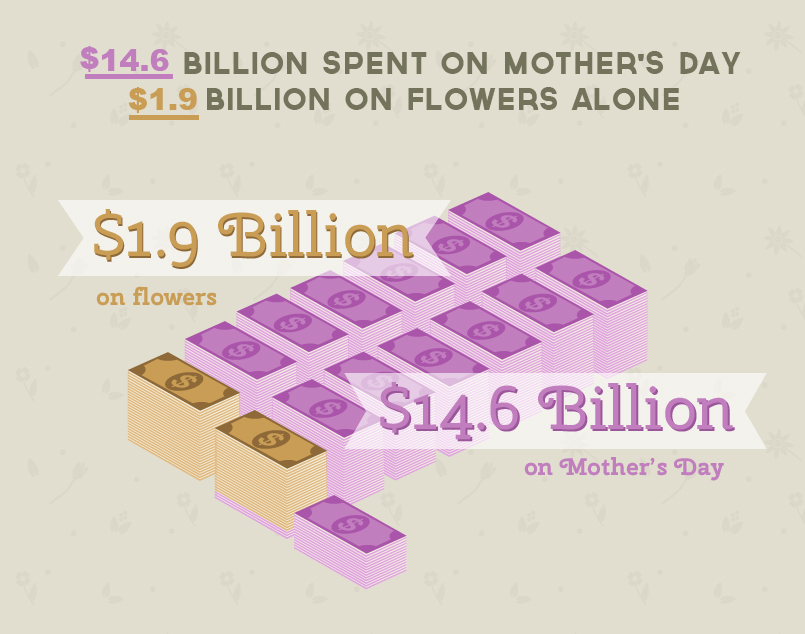 Source: www.ftd.com
So, what are you waiting for?!!  Head to your local garden center or greenhouse nursery and pick up a beautiful basket or combo planter and say THANK YOU MOM!!
At Cros-B-Crest Farm, it is our policy to provide our customers with top quality plant material and excellent service. It brings us great joy to receive testimonials from our customers sharing their experience working with us.
Below, Sarah DeSimone, of Sneed's Nursery and Garden Center located in Richmond, VA, shared these kind words....  "Cros-B-Crest has provided Sneed's with exceptional plants year after year. Their high quality of plant material and reliable customer service have made loyal customers out of us! Cros-B-Crest is one of our favorite suppliers of annuals."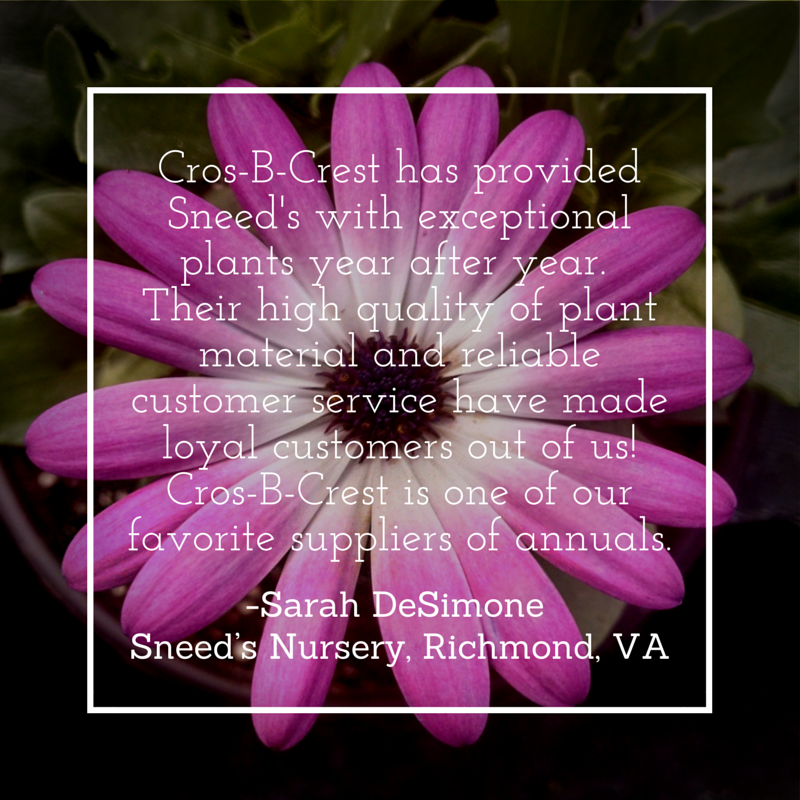 Follow us: Facebook | Twitter | Pinterest
It's that time of year... spring annual production time!  Even though spring doesn't feel like it's anywhere close (especially with all the snow and arctic temperatures we're experiencing), it's actually right around the corner and that means we are back in the greenhouses transplanting all your favorite spring gardening flowers!
With the help of our seasonal team, we are quickly filling up our greenhouses.  Below are a few pictures from one of our hoop houses.  Stay tuned for more pictures as our plants continue to grow and bloom.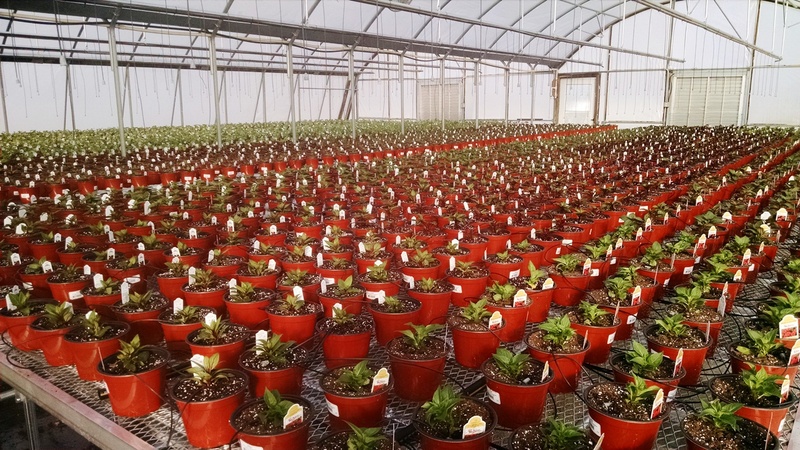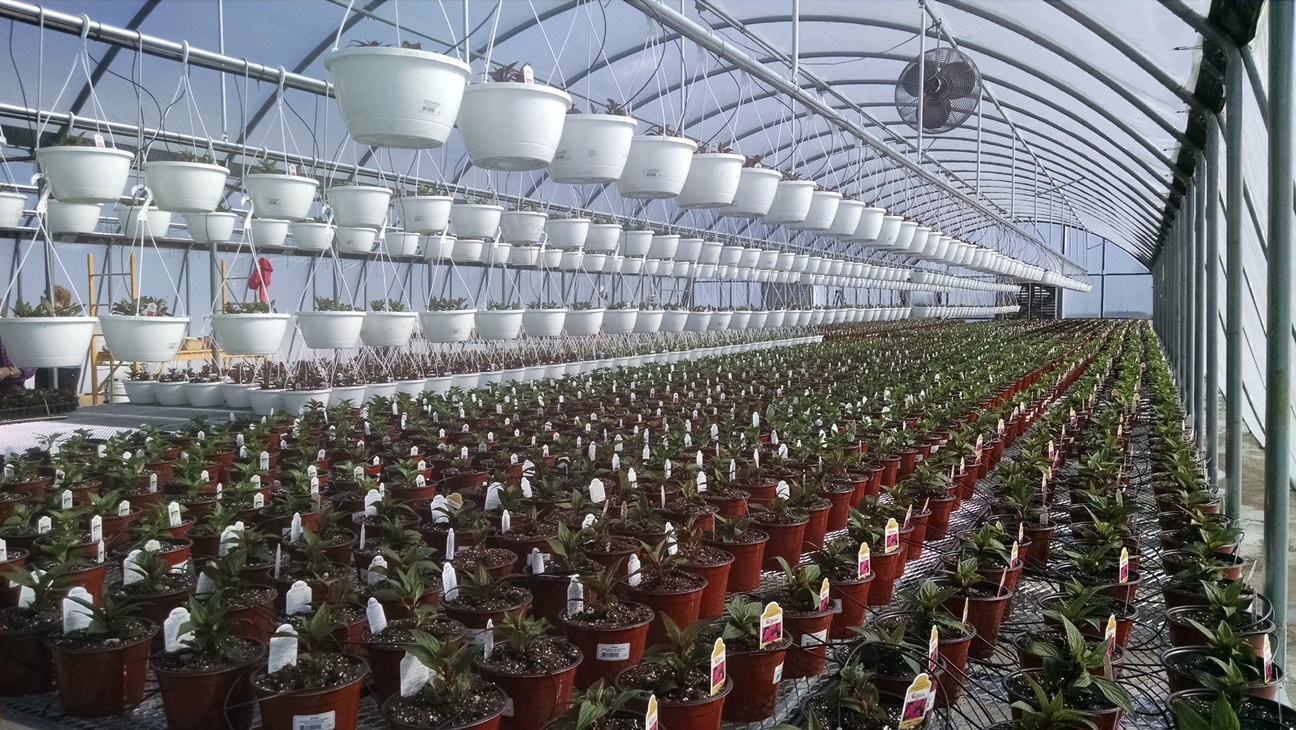 Cros-B-Crest Farm has been featured as the "Dixie Customer Spotlight" of this December's Dixie Gas & Oil Corporation Newsletter.
"Ever wonder who actually grows those beautiful flowers sold at garden centers? There's a good chance they were grown here locally at Cros-B-Crest Farm. Located just west of Staunton, Virginia, Cros-B-Crest Farm grows annuals and assorted plant varieties that are wholesaled to local and regional retailers, nurseries and landscapers – year round. With fall pansies already shipped, the Farm is now concentrating on meeting the seasonal demand for Christmas poinsettias, with spring annual production soon to follow...."
Read the full spotlight below!
To read Dixie Gas & Oil Corporation's full "Fuel for Thought" Newsletter click here.